OUR HISTORY
ALPINA
We have been bringing delicious products to the lives of our consumers for more than 70 years. Learn about our history of innovation, quality and tradition.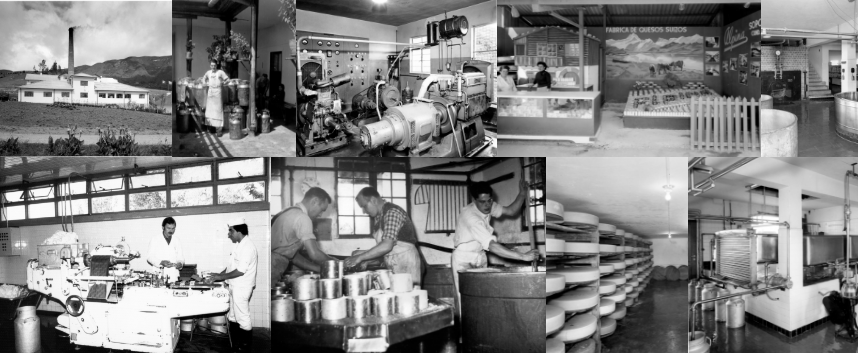 ARTISANAL INNOVATION
The Swiss Max Bänziger and Walter Güggel arrived in Sopó fleeing the Second World War and looking for the best land for the collection of milk to be able to dedicate themselves to the manufacture of cheese and butter in an artisanal way.

INDUSTRIAL INNOVATION
Alpina expanded its market beyond the central highlands and set out to conquer the national territory. The company adapted new technologies for the manufacture and preservation of products.

SCIENTIFIC INNOVATION
To boost the potential of the Colombian countryside, Alpina releases associativity projects, knowledge transfer and accompaniment with milk and fruit producing families in different departments of the country.

360º INNOVATION
The company continues to work to grow sustainably through innovation.

WE CHANGED OUR BRAND IMAGE
At Alpina, we are evolving our brand image. The aspirationality, joy and awareness will travel through many colors and all our packaging to bring the closeness of our brand to the hands of each of our consumers.