OUR HISTORY
ALPINA
1945-1970
ARTISANAL INNOVATION
The Swiss Max Bänziger and Walter Güggel arrived in Sopó fleeing the Second World War and
looking for the best land for the collection of milk to be able to dedicate themselves to the
manufacture of cheese and butter in an artisanal way.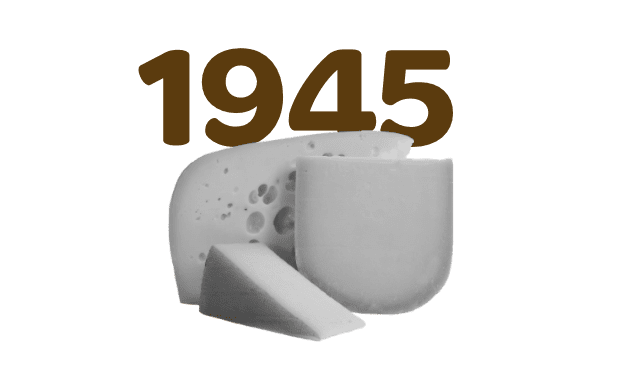 1st Aged Cheese in Colombia
At that time, these entrepreneurs introduced to the
colombian market aged cheese such as Emmental,
Gruyere and Parmesan to the Colombian market, being
pioneers in this segment.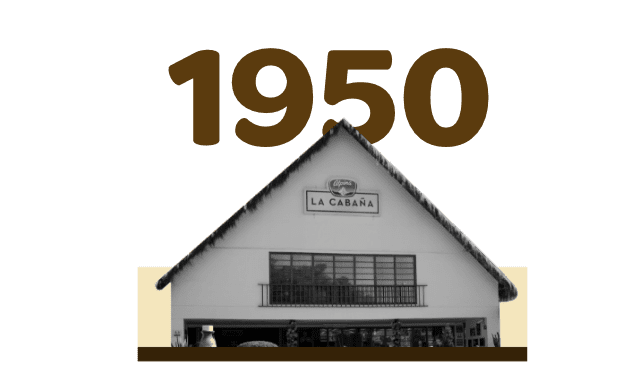 Since the 1950's, the Cabaña has been a meeting point for
Bogota's citizens who went out of the city, as well as for
pilgrims visiting the Santuario del Señor de la Piedra.
Alpina built its first plant in Sopó, where it processed
3,000 liters of milk per day, and acquired its first vehicle
to transport the products to Bogotá.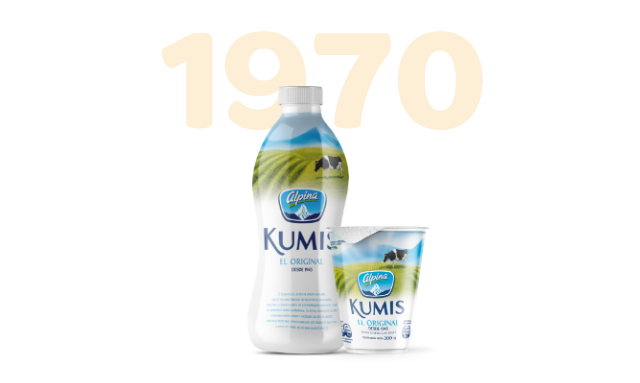 Kumis type drink in Colombia
The company began to diversify its offer by adapting old
recipes and techniques to the Colombian consumer market.
This is how it introduced completely new products to the
country.
1980-2006
INDUSTRIAL INNOVATION
Alpina expanded its market beyond the central highlands and set out to conquer the national
territory. The company adapted new technologies for the manufacture and preservation of
products.
1st Industrial Arequipe in Colombia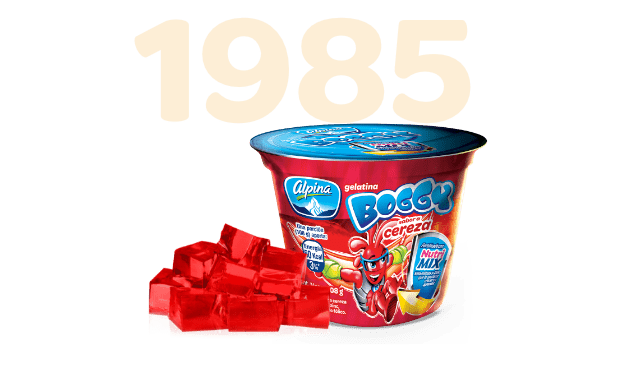 1st ready-to-eat jelly in Colombia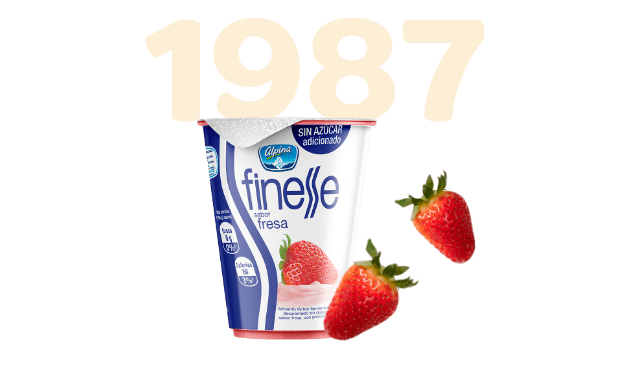 1st Finesse in Sur América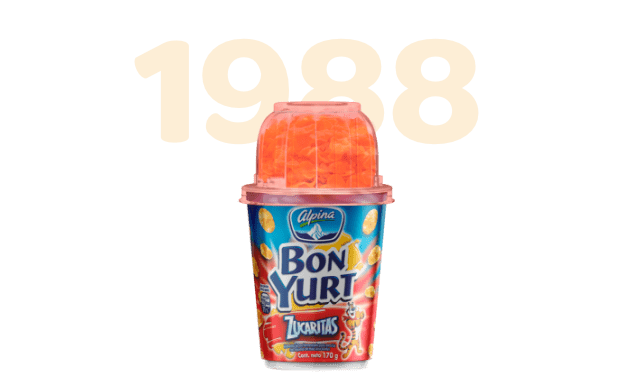 Bon Yurt is born
Milk drink with cereals
Alpinito is born
1st Petit Suisse in Colombia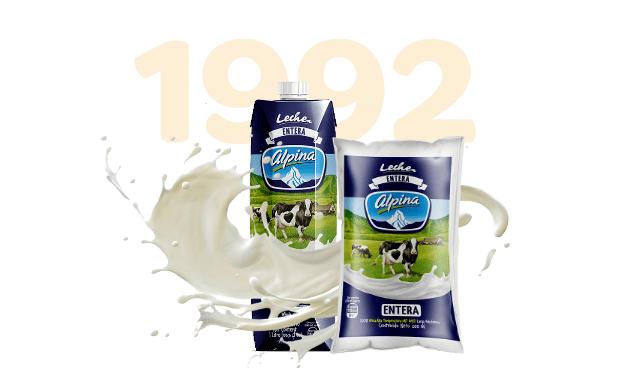 Alpina has introduced UHT technology, which
guarantees the highest purity and extends the shelf life
of the product to more than six months without the need
for refrigeration or chemical preservatives.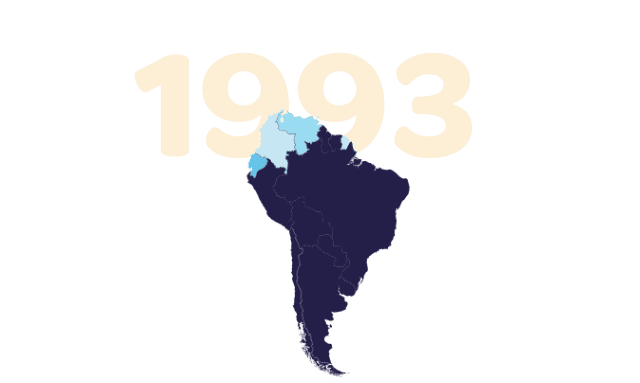 Alpina decides to explore new markets by
entering Venezuela and Ecuador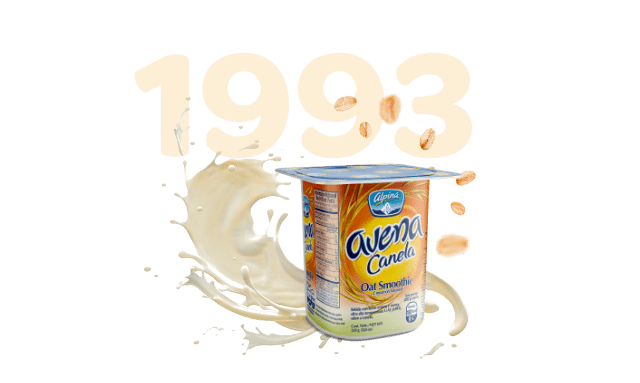 First UHT ready-to-eat oats
With long life packaging in Colombia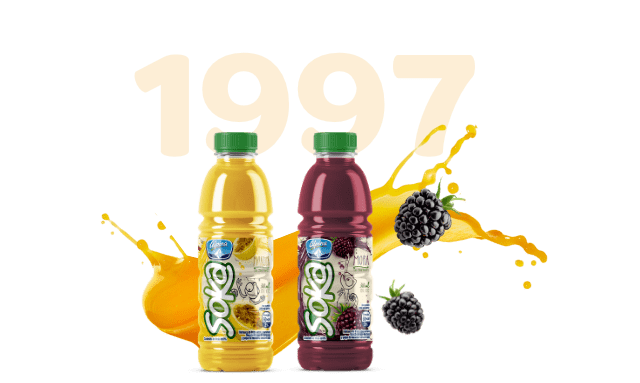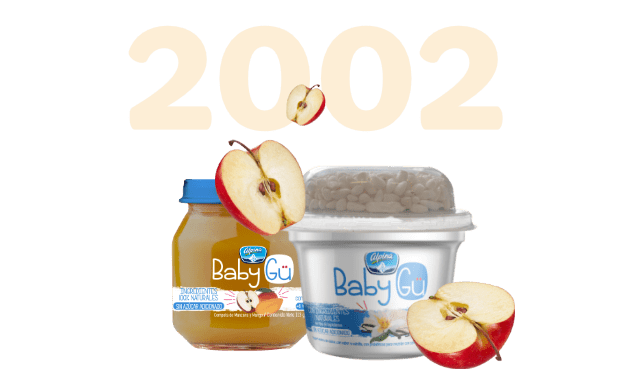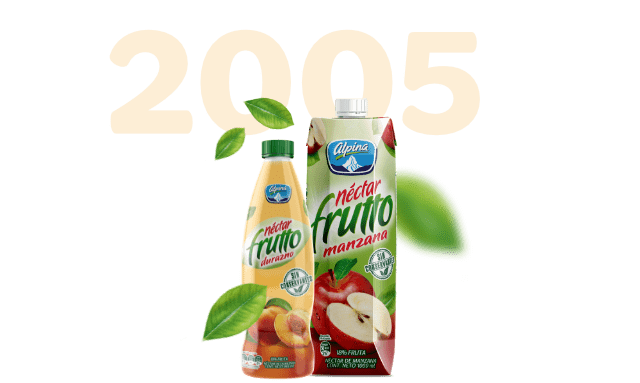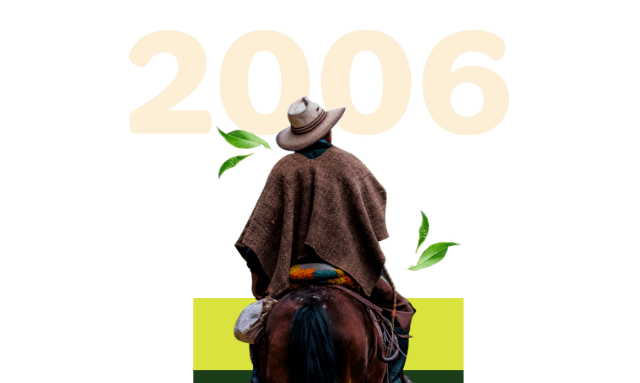 As with the livestock farmers, relationships
were established with fruit suppliers, who were
accompanied in the quality and consolidation
of their business.
2007-2014
SCIENTIFIC INNOVATION
To boost the potential of the Colombian countryside, Alpina releases associativity projects,
knowledge transfer and accompaniment with milk and fruit producing families in different
departments of the country.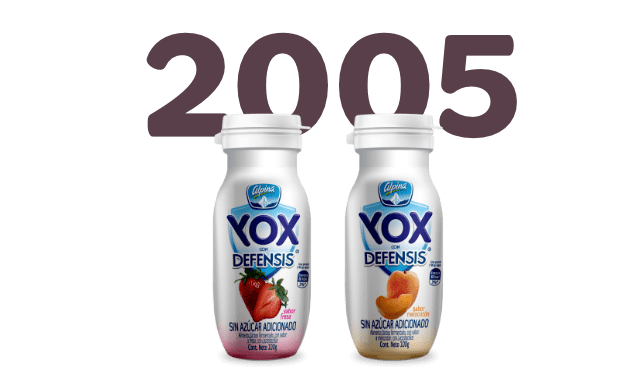 Yox Launch
Launch of Regeneris, a probiotic milk drink for
intestinal transit.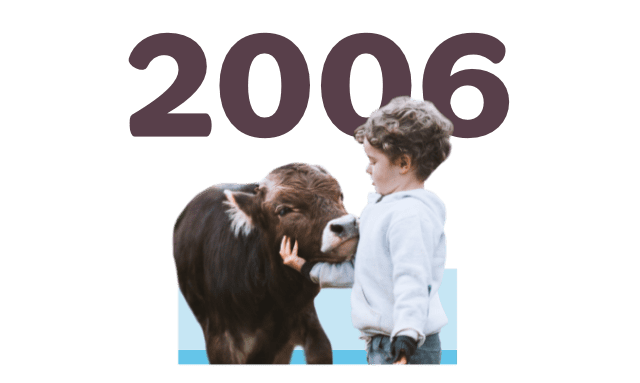 Alpina Foundation
The Alpina Foundation is created, which works to improve
the economic, social and educational conditions that affect
the generation of food and nutritional problems in families,
mainly in rural areas.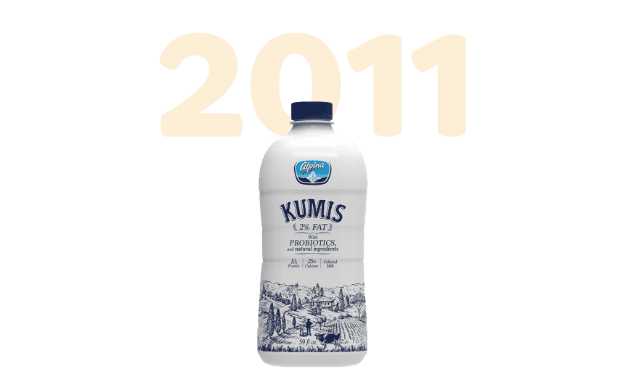 Alpina USA
In 2011, Alpina begins to have a presence in the
United States.
2015-2020
360º INNOVATION
The company continues to work to grow sustainably through innovation.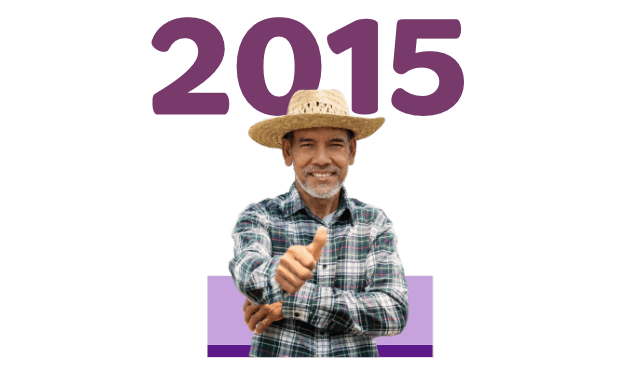 Accenture Award
Accenture social innovation award is recibed for
efforts in associativity programs in Nariño with 1400
Colombian families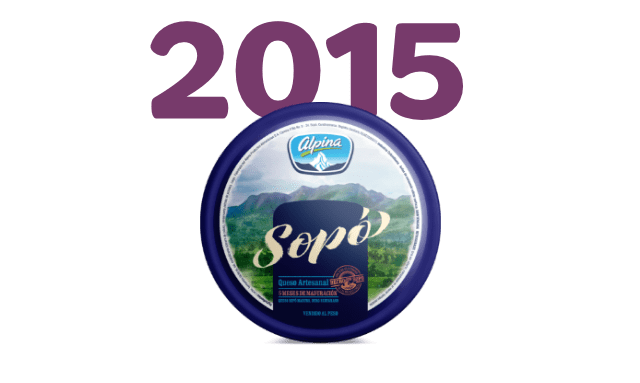 Sopó Cheese Launch
A tribute to the "Colombian" people who have
seen us grow for decades.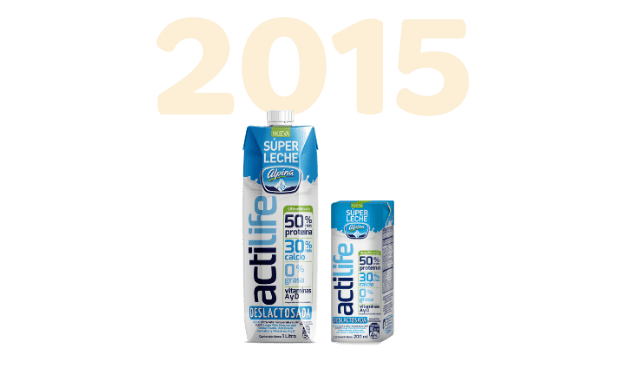 Actilife Launch
Actilife is born, the super milk 50% more
protein and 30% more calcium than Alpina's
whole milk.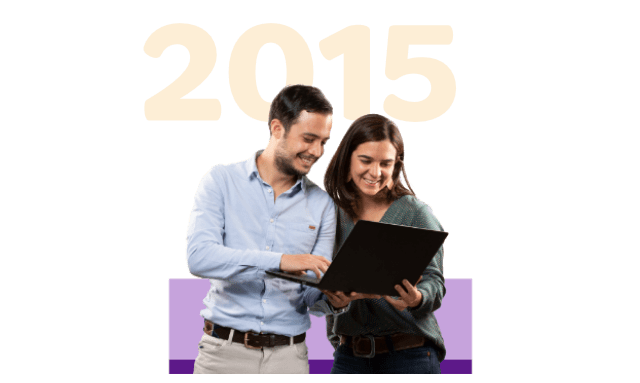 To strengthen communication among employees, Alpina
becomes the first Colombian company to implement
Workplace by Facebook, a digital platform that favors the
company's culture.
2021
WE CHANGED OUR BRAND IMAGE
At Alpina, we are evolving our brand image. The aspirationality, joy and awareness will
travel through many colors and all our packaging to bring the closeness of our brand to the
hands of each of our consumers.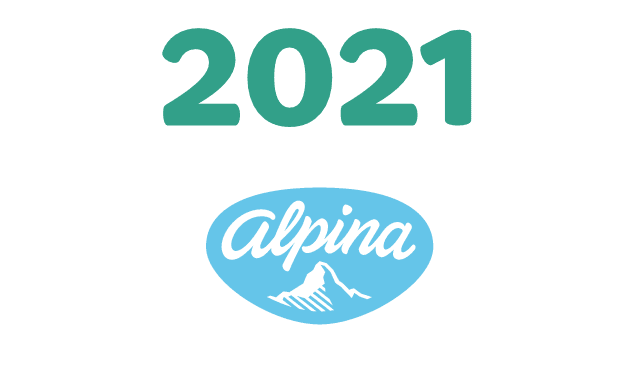 We kept the iconic elements of our logo, including the medallion
and the shape of our font, but we didn't focus on making our
logo more simple and modern.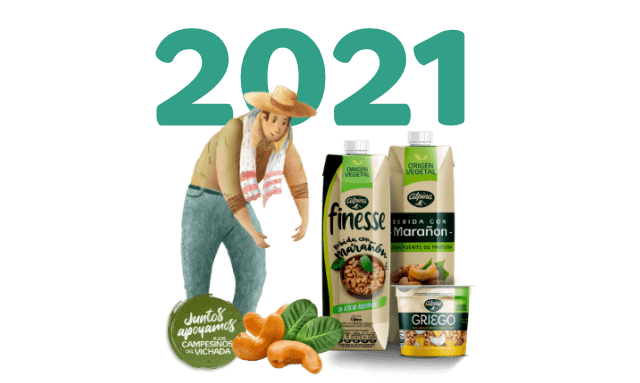 Lauch of Origen Vegetal
product line